Sign Up Today - For the first 10 people who sign up we will pay your airfare up to $1,000! 

Join Us in Peru to ...
REFLECT, RENEW, & RETREAT  
---
December 1st-7th, 2019

Join Dr. Terrlyn L. Curry Avery and Dr. Dorothy Martin-Neville for a week long retreat and spiritual journey that offers you an opportunity to get away to REFLECT, RENEW, and RETREAT!
As you prepare to close out the year and begin a new year, experience the power of awakening new areas of your life that will lead to dynamic changes that will impact the way you view the world and interact with others.
Register Today
Registration fee: $3,395/per person
Single occupancy is an additional $500.00


*Must send airfare price confirmation to dorothy@askdrdorothy.com to receive up to $1,000 discount off registration fee 


Registration includes: 
Transportation to and from airport
Accommodations with private bath/shower
Daily Breakfast
All excursions
Shamanic Ritual (Plant medicine not included, it is $130.00 US per person)
Please make your airline reservations to insure you obtain the best possible rate to (CUZ) Cusco; you will be arriving to Cusco via Lima. All travel must go through Lima International airport.
We hate spam too. Unsubscribe at any time.
History of Peru
Peru is a country in South America that's home to a section of the Amazon rainforest and Machu Picchu, an ancient Incan city high in the Andes mountains. The region around Machu Picchu, including the Sacred Valley, Inca Trail, and colonial city of Cusco, is rich in archaeological sites.  
Peru has a diverse and vibrant living spiritual tradition. It is a bio energetic center of great magnetic power which possesses a powerful healing effect. The supernatural and a nature-based spirituality are each reflected in the divine Peruvian nature. The Old Peruvians cherished a divine respect towards the mountains, water and earth.
The people of this land are generous and open in the sharing of their spiritual knowledge, experience and connection.
EXPLORE THE HISTORY- Experience one of history's greatest empires and follow in the footsteps of the Incas, as you explore in the most exclusive places of power and ceremony. Get close up and feel the sensation and closeness to another era.
Learn the cosmology, the science, the history, the social order and the stories of the Incas. Discover the harmony and balance that characterized their way of life and world view, the wisdom of these remarkable people.
THE CULTURAL EXPLORATIONS: Meet and develop personal connections with the Quechua people, their families and communities, who draw strength from an enduring belief in the power of the mother earth, "Pachamama" and the Apus "mountains" to meet the challenges of each day.
UNIQUE TRAVEL EXPERIENCE: This journey and experience will not only nourish but will also expand your horizon as you step into the Inca world, away from the modern day life. Encounter and open the possibilities of what the world can be and - also - what you can be in the world. Use the fresh perspectives and insights from your experience in Peru as a new beginning and to kick-start changes you may want to make in your life!
Our Journey Together/Itinerary:
Day 1
-
Sunday
LIMA/CUSCO:
Arrive in Cusco no earlier than 11:00am and no later than 1:00pm. The sacred city of Cusco is center of the Incan Empire. You will be met with assistance and transferred to Catalina - Centro De Amor, Paz y Traquilidad.  The rest of the day is free to rest and recover from jetlag. (If you arrive later than 1:00pm, you are responsible for your own transportation to the retreat center. This will cost you about $15 US dollars - 50 soles. Keep location information with you.)
We will gather in the evening for a short welcome to Peru and getting to know one another activity.
Day 2 - Monday
CATALINA - CENTRO DE AMOR, PAZ Y TRANQUILIDAD:  
Morning Workshop from 9:00-12:00 and Animal Sanctuary of Ccochawasi (½ day excursion/ or Free time) ~ We will begin our morning engaging in activities of reflection and self discovery, exploring our deepest longing for our time in Peru.  Afterward we will travel to the animal sanctuary to see some of Peru's most treasured animals including the Andean Condor.
Day 3 - Tuesday
CATALINA - CENTRO DE AMOR, PAZ Y TRANQUILIDAD:
Medicine Day at Catalina ~  A shaman of the plant medicine San Pedro or "Wachuma" will visit Catalina and walk us through our internal celebration of self-discovery and love.  
For those of you who are not interested in plant medicine we will be participating in a ceremony to mother earth called a despacho. This ceremony is performed by a local shaman. A despacho is an opportunity to really focus on any areas of your life where you feel you need support or would like to ask for blessings. It is quite a powerful way to set your intentions and let them go. You may be surprised to recognize in the weeks and months following a despacho ceremony that you are indeed receiving the things you asked for, though perhaps in an unexpected or unusual form, perhaps in a way more appropriate or powerful than you could have dreamed of on your own.
For the despacho ceremony, the shaman gathers a variety of symbolic offerings such as wine, sugar, incense, gold and silver threads, red and white flower petals, grains, seeds, shells, candies and more. Each item is placed on a large sheet of paper with great care and intention, arranged in a mandala-like shape. Prayers are blown into small bundles of leaves called kintus and added to the offering as well.
Day 4 - Wednesday
 PISAC:
We will travel to the top of Pisac ruins and walk back down on a 1.5 hour hike.  Pisac was once the site of a vital Inca road which wound its way through the Sacred Valley to the borders of the eastern jungle. This made it an important connecting route for the Inca Empire and the city of Paucartambo– giving Inca Písac a strategic controlling point. With its elevated position, researchers believed the site served a defensive purpose, protecting the southern end of the valley. It was also an important agricultural sector and the terraces constructed on the steep hillside are still in use today. Another theory for its construction is that Pachacuti, for whom most archaeologists believe Machu Picchu was built, had it constructed to celebrate victory over a local ethnic group called the Cuyos. In either case it is unknown exactly when Inca Písac was built. Since it does not appear to have been inhabited by any pre-Inca civilization, estimations are that it was built no earlier than 1440.
Day 5 - Thursday
MACHU PICCHU:
We will visit the famous city of Machu Picchu, also named as the Crystal City, the Rainbow City, the City of the Condor and the Hummingbird, the City of Peace, and the City of Light. The legendary beauty of this magnificent village defines an ancient city of ascended masters. Feel the energies while exploring the three sacred beings on the Inca trinity: CONDOR, ruler of the realm of spirit. PUMA, ruler of the realm of physical manifestation, and AMARU the sacred serpent, ruler of the realm of the psyche, death & rebirth.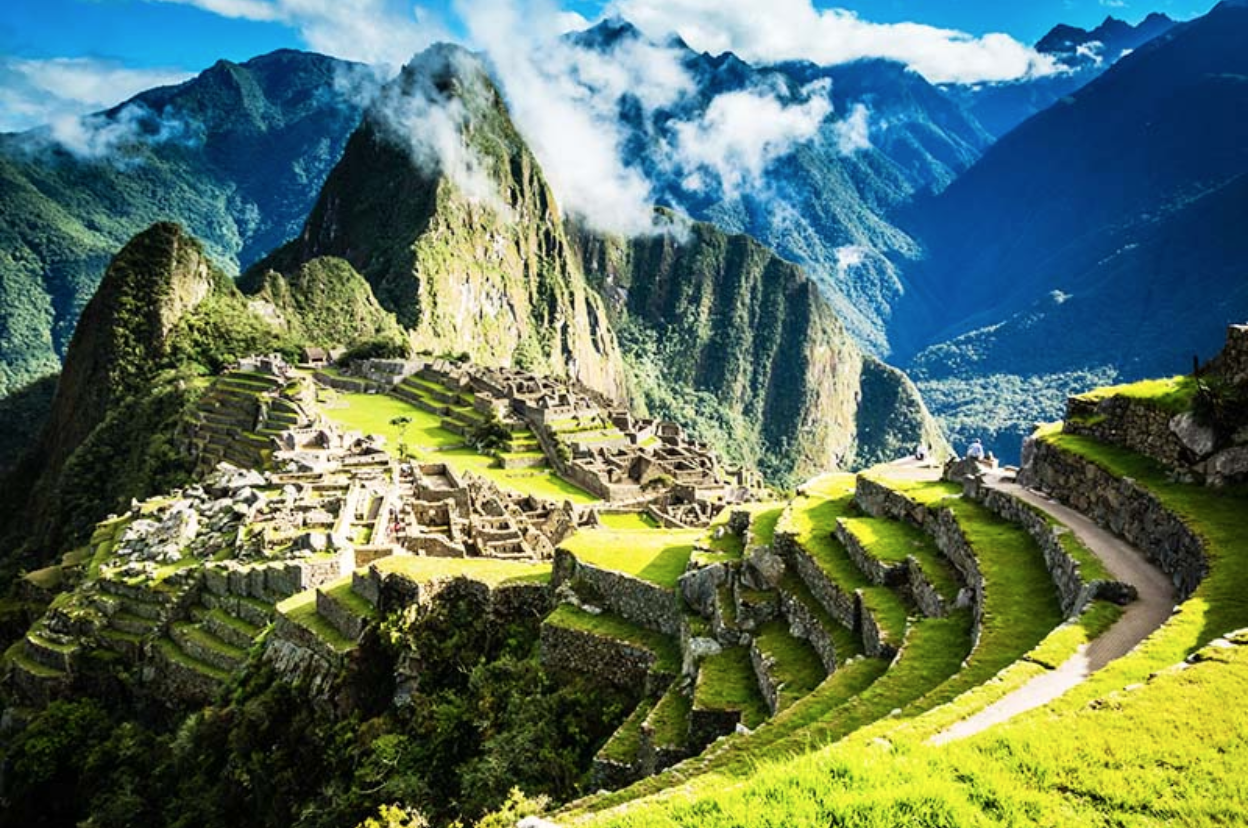 We will make our way, by bus, to the amazing Machu Picchu, an Incan citadel set high in the Andes Mountains in Peru, above the Urubamba River valley. Built in the 15th century and later abandoned, it's renowned for its sophisticated dry-stone walls that fuse huge blocks without the use of mortar, intriguing buildings that play on astronomical alignments and panoramic views. Its exact former use remains a mystery.
Day 6 - Friday
CATALINA - CENTRO DE AMOR, PAZ Y TRANQUILIDAD:
Workshop (Recap of the excursions) ~ We will spend the morning connecting to each other's stories and lessons. The rest of the day will be free for you to finish any shopping for souvenirs you still need to purchase or just take in a local coffee café and relax before your long trip back home the next day.
Day 7 - Saturday  
CUSCO/LIMA/DEPART:
Enjoy a full day in Cusco before flying to Lima where you will connect with an international flight home. Book your flight for 5:00pm or after.
Your Spiritual Guides

I am Dr. Terrlyn L. Curry Avery, the creator of Pastology, the cutting edge field that focuses on the synergy between pastoring and psychology.  I have a Ph.D. from Hofstra University and a Masters of Divinity from Yale University. I am a pastologist, spiritual advisor, speaker, author, and retreat leader.

My personal experience and my professional experiences as a psychologist and ordained minister helped me to understand that our Sacred, Selfish, and Shared relationships are critical to our well-being, success, and greatness.
So, I created a model for focusing on our sacred intelligence: our ability to tap into our internal source in order to move toward intelligent choices. Those choices are intended to honor the Sacred and help us manifest our greatness, while simultaneously embracing the humanity of those around us and helping them to manifest their greatness as well.

I believe that 'relating' on both a spiritual and human level is crucial to helping our life flow in a positive direction.  The journey towards our sacred intelligence enlightens us, beckons us to live a life of purpose and propels us towards manifesting our greatness.
I am excited to journey with you to one of the most spiritual and sacred places in the world.  It will be such a special time to connect more deeply with the Sacred, engage in self-discovery, and strengthen your relationship with yourself and others.
terrlyn@sacredintelligence.com
(860) 437-0517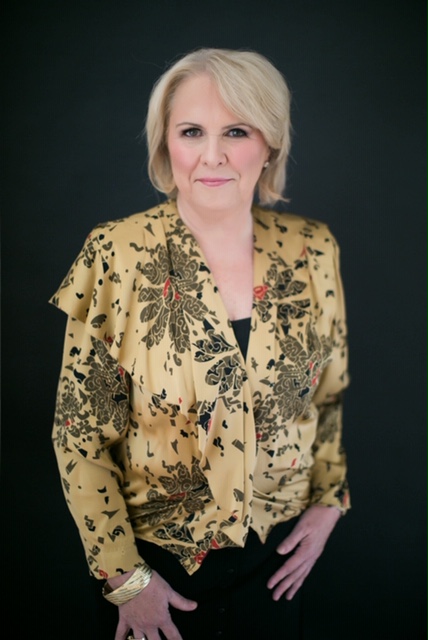 I am Dr. Dorothy A. Martin-Neville, a spiritual teacher who has walked this journey through a wide variety of paths, from an orphanage, the housing projects of South Boston, life as a Catholic nun, an international airline stewardess, wife, mother, ex-wife, psychotherapist, author of 7 books, speaker, founder of 4 companies, and retreat leader.
Having lived on the Caribbean island of Anguilla for 10 years, now that I have returned, I am well aware of the pace, stress, and isolation that can exist in our hectic and rushed lifestyle here in the USA.
Whether you are in a demanding career looking for a chance to stop, so that you can Reflect, Renew, and Retreat, or you are in a different stage of life and are looking for that purpose or part of you that has gotten lost, or you are simply ready to fly further into a new and expansive experience, this trip and all its excursions as well as the time we are together to integrate it all, can be a massive gift you give to yourself on many levels.
Time away to view other worlds, other times, and the spiritual realms of Sacred Lands, is a breath-taking experience. Know, with free time included, Terrlyn and I are also here to support you as you experience a world unlike any other.  
Recognizing your own leadership and connections within your career or simply in living your life, reminds you that your life is what you make it. You may not feel as if you have control over your life, but you do have some control over how you let life impact you. I am excited to be a part of this adventure, excitement, and discovery we all are stepping into. Take a risk, enjoy the ride, and live in awe!
(860) 543-5629
Ready to embark on this spiritual retreat with us? 
Each excursion has been especially chosen to expose you to a different view of Peru, the Andes, and their people. Our belief is that your experiences of such a mystical and ancient land will expand your awareness and allow you to see your limitless ability to grow and will expand your energetic footprint on this earth. We are all called to be much, much more than we are able to see.

By stepping out of your "day-day world" and entering another, you are able to let go of any preconceived notions of life and its limits. We know that such expanded awareness and dynamic experiences can be exciting and simultaneously overwhelming. With our decades of experience in the spiritual realm and the human psyche as both ministers and journeyers, we are here to support you to the extent that you are able and willing to, making this spiritual retreat one where your outer and inner experiences are transformed beyond your wildest imagination.
 Along with these moments, experience how energetic shifts can impact your health on all levels, emotionally, spiritually, and physically. We are inviting you to experience Peru beyond the typical sight seeing adventure.
Join us, as we walk you through a spiritual retreat like no other.... 

Sign up now and enter an adventure you will never forget! 
We hate spam too. Unsubscribe at any time.